Shienar
Talk

0
5,593pages on
this wiki
"Peace favor your sword."
   —Shienaran warrior's blessing
"What a strange thing to say," Egwene said. "Why do they use it like that? Peace." "When you have never known a thing except to dream," Lan replied..."it becomes more than a talisman."
   —
Egwene al'Vere
and
Lan Mandragoran
Shienar (pronounced: shy-NAHR) is one of the nations in the Borderlands, lying in the far northeast of the Westlands. The sign of Shienar is a swooping black hawk. By tradition, the sigil of the reigning ruler is also a sign of Shienar. Shienaran men normally shave their faces and wear their hair in a topknot.
Geography
Edit
Shienar stretches from the River Mora on the border with Arafel to the Spine of the World, and from the Blight to the River Erinin.
The nation of Shienar was formed early in the War of the Hundred Years. The governors of Hawkwing's five northern provinces met and agreed to form stable nations to preserve the peace and defend against the Blight. Merean Tihomar was the first Queen of Shienar.
Government
Edit
The government body of Shienar is a monarchy. The throne is currently held by King Easar Togita. The throne is located in the capital, Fal Moran.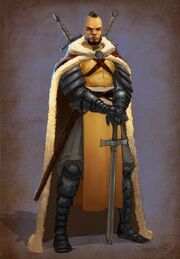 Towns/cities
Edit
Parallels
Edit
Shinar is an area mentioned several times in the Bible, meaning "two rivers" , possibly a reference to the two rivers, referring to areas of Mesopotamia.[1][2] In addition, another kingdom mentioned in Genesis 14:1 is Elasar, possibly transformed into Easar. The king of Shinar was Amrafel, possibly an inspiration in the naming of Arafel.
↑

Genesis 10:10 and 14:1